<center>
</center>
Summer is getting closer, and so is this years many Music Festivals all around Europe. One of the biggest is the
Roskilde Festival
, held in
Denmark
(Roskilde), this year from
July 3rd through July 6th
. Apart from being visited by well over
100.000 people
each year, the festival usually attracts some of the bigger names. This year a few of the most celebrated names visiting Roskilde are :
The Chemical Brothers (UK) · Grinderman (AUS/UK/US) · Jay-Z (US) · Judas Priest (UK) · My Bloody Valentine (IRL/UK) · Radiohead (UK) · Slayer (US) · Neil Young (CAN)
...
and many many others.
So what the hell has this got to do with EQ2 and The Pub?<i></i><b></b>
- Well, nothing much - except for the fact that Quanth, Cirkeline and myself will be attending the Festival this year as Crew, and would love to know if anybody else were going. Heck, if you can pull the entire week (June 29th - July 7th) we may even be able to offer you the
admittance for free
by letting you sign up as crew with us. You can read more about how that could work out
here
.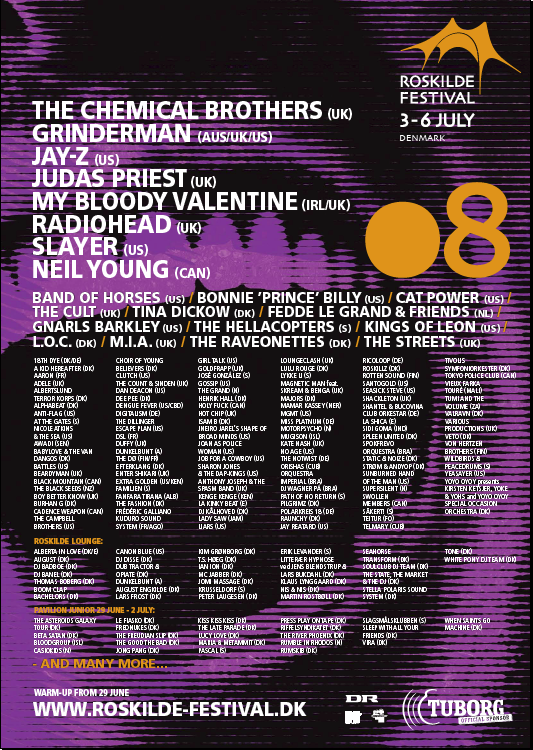 /Deb